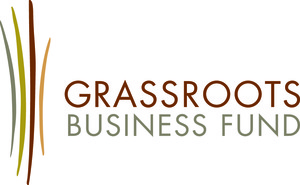 Grassroots Business Fund Selected for the ImpactAssets 50
Impact Investing Showcase Features Fund Managers That Deliver Social, Environmental and Financial Returns 
WASHINGTON, November 9, 2015 –
The Grassroots Business Fund (GBF) has been selected for the
ImpactAssets 50 2015
(IA 50), a free, publicly available online resource for impact investors and their advisors. The IA 50, now in its fifth year, is the first publicly available database of private debt and equity impact investment fund managers.
"GBF is excited to be included in the IA 50 for the second year in a row.  This is a group of leaders in the field, who are proving how well-placed funding can help more than just investors—and we're honored to be included.  Continued innovations in this space are needed to expand the social value created by smart money," said Harold Rosen, Chief Executive Officer of GBF.
Through tailored investment capital and capacity-building Business Advisory Services, GBF grows companies in emerging markets that have benefits for large numbers of low-income people as core tenets of their business models.  GBF's current investment fund aims to deliver solid financial returns, as well as additional income or cost-savings to its current 1.4M beneficiaries, including smallholder farmers, artisans, and low-income consumers.
The ImpactAssets 50 is the only free, public, searchable database of outstanding impact investing fund managers. The showcase includes a range of funds spanning diverse issue areas and investment, with demonstrated and compelling social and environmental impact. Fund managers included in the IA 50 2015 manage a combined $13.6 billion in assets devoted to creating measurable, positive impact.
The IA 50 selection committee is chaired by ImpactAssets' Chief Impact Strategist, Jed Emerson, and includes experts from The CAPROCK Group, Toniic, UBS and Blue Haven Initiative.
The IA 50 is not an index or investable platform and does not constitute an offering or recommend specific products. It is a not a replacement for due diligence. In order to be considered for the IA 50 2015, fund managers needed to have at least $10 million in assets under management, more than 3 years of experience as a firm with impact investing, documented social and/or environmental impact and accept investments from the US. Click here for additional details on the selection process.
About GBF:
The Grassroots Business Fund aims to reduce poverty through sustainable incomes and cost-savings for poor populations in lower-income countries.  GBF's tailored investments and capacity-building Business Advisory Services grow "High Impact Businesses"—firms that benefit large numbers of the poor by generating income or offering affordable, quality products and services.  Founded within the World Bank's International Finance Corporation, GBF spun out as an independent non-profit in 2008 and established its first private investment fund in 2011.  Decentralized and hands-on, GBF has offices in Lima, Nairobi, New Delhi, and Washington.
About ImpactAssets
ImpactAssets is a nonprofit financial services firm that increases the flow of capital into investments that deliver financial, social, and environmental returns.  ImpactAssets' donor advised fund ("The Giving Fund"), impact investment notes, and field building initiatives enable philanthropists, other asset owners, and their wealth advisors to advance social or environmental change through investment.
# # #